Sedna's Daughters: Healing from Family Estrangement
Families in patriarchal cultures often mete out similar types of domination and oppression on their daughters that women experience in the larger world. For many daughters (and sons/trans/genderqueer folks), this includes scapegoating and rejection. Sedna's Daughters provides a safe space for discussion on earth-based, spiritual approaches to healing from the confusing experience of family estrangement and recognizes all people's inherent belonging to Mother Earth, the human family, and the cosmos.
Holy-Daying in the COVID Era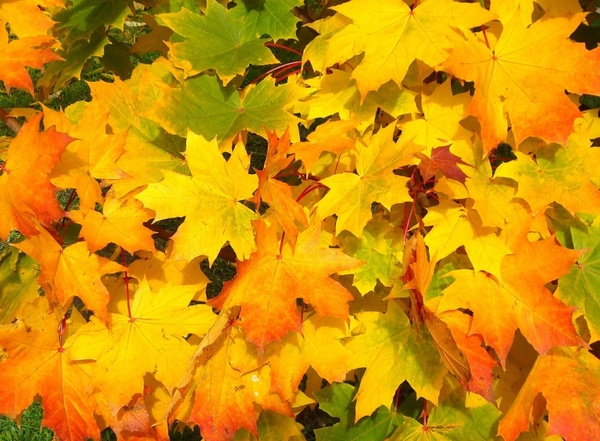 One by one, the autumn leaves are letting go in the northern hemisphere and floating from their summer homes on high branches and falling to the cooling Earth who now tilts toward the contemplative season of Winter. But what about us? Many Americans, and people the world over, are not gently falling from one home to be cradled in another in the natural cycles of nature like the autumn leaves are, but feel harshly tumbled in a time of economic hardship and health fears because of the pandemic.
With the winter holidays quickly approaching, thoughts of family warmth and bright gatherings seem impossible for some to imagine, most especially for people estranged from their biological kin. But just as the leaves are called from the tree branches in the eternal cycles of Earth, the Holy-Days of winter will also come in the Turning of the Year without our bidding, and open to us, welcoming us, without regard to our budgets, ability and health levels, or recognition by biological kin. The Holy-Days beckon and touch all life on Earth, regardless of the states of humanity and, in this way, provide spaces of rest and comfort. These spaces held our Ancestors and will hold our descendants. They send the bears and plants to sleep and to dream. This season tells the butterflies to rest after their migration south, and tells the birds to feast on bugs in their tropical quarters, safe from winter storms.
Where will we rest this winter? COVID gives (stress, fear, grief) and takes (lives, jobs, human contact), but Mother Earth remains present, unassailable in her cycles, offering to everyone equally the solemn spaces of Winter to reclaim parts of ourselves that are forlorn and welcome them home. How each of us finds ways to step into her embrace is up to us. Unlike some human relationships, She is constant, and all those who have retained their instinctual connection to Her can ride the wild cycles knowing Mother Earth carries them. For those of us who may have lost that connection in the difficult human world that ever draws us away from our birthright of love, Winter is another chance to go deep to find our way back.
Above, the Great Bear of Winter looks into the distance, waiting. She scans the horizon in anticipation, and it is us She is waiting to welcome home. It is Her embrace that longs for our presence. Nothing can separate us from Her comfort.
Winter Blessings, dear community. Love, Sedna
Last modified on