Culture Blogs
Explore the weird, winding, and wonderful ways in which we Pagan-types mark cyclic and special times, events, and celebrations in our everyday lives.
Twelvetide: The Omen Days
For those celebrating Christmas as either a sacred or secular holiday, merry merry! And the party goes on: the Twelve Days of Christmas begin today—on Christmas Day—and extend for twelve days, through Jan. 5. [Note: Some traditions begin the count on Christmas night and end the Twelve Days on Jan. 6.] Also known as "Christmastide" or "Twelvetide," the modern traditions are Christian in nature but spring from a number of Pagan and magickal folkways.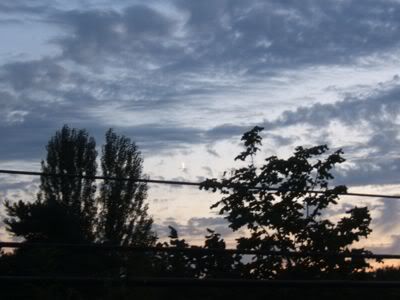 One of these is the Welsh custom of the Omen Days, of which I was reminded by author Caitlin Matthews on Facebook this morning. The Omen Days spring from Welsh/Scot traditions, which are near and dear to my heart as I'm a member of Family Huntly and Clan Gordon (Bydand!). At one point, the Omen Days were considered so important they affected the way business and legal issues were conducted. For example, during the Twelve Days, courts were said to lack their usual power and cases often sat untried or were released for lack of decision. Work was often reduced or suspended during the Omen Days, and it was a time for ritual and feasting. If one died during the Twelvetide, some believed it to be a dangerous omen for the departed one's families, while others felt it to be exceptionally lucky, believing the newly dead would go straight to Heaven.
But what about the name "Omen Days"? The convention suggests that each day in Twelvetide corresponds to one of the twelve months in the coming year. So Dec. 25, 2012 corresponds with January 2013, Dec. 26 with February, etc. According to the lore, any omens, foreshadowings, predictions, or portents observed on the given date foretell what will transpire in the corresponding month. Interesting, yes?
Let's consider, though, what is meant by "omen." It seems as if the idea of "Omen Days" addresses the idea of augury rather than divination, and the two approaches are very different.
Divination is the art and metaphysical science of using specific tools to reflect on the past, understand the present, and perhaps predict the future. The word "divination" comes from the from Latin divinare, "to predict." When you use traditional tools like Tarot cards, runes, pendulums, or the like, you're carrying out an act of divination.
Augury is something different. It involves experiencing spontaneous or naturally occurring omens, patterns, warnings, or natural portents after and using them to analyze the present and possibly determine the future. The word "augury" comes from the Latin augurium, "interpretation of omens," and its practice is millennia-old. An act of augury might involve looking at weather patterns, examining the design or arrangement in a pile of stones or bones, or considering seemingly random occurrences—as when a phone call makes you run late and miss a plane that ends up crashing. In performing augury, we look for symbols and patterns, read energy, and make assessments about our discoveries.
I believe the "Omen Days" are probably more about augury, given that the reading of omens is an ancient and deeply folkloric practice. But I don't see any reason why you can't also work with divination if that feels right to you. In fact, I often do a Tarot draw for the coming year during Twelvetide, with each day's draw corresponding to the appropriate month, as above. But I also work on being extra attuned to omens and augurs during this time.
And speaking of being "attuned," good augury absolutely requires careful observation—the kind that's real and deep and focused. To observe, you must become increasingly aware, through careful and directed attention, of something you might not otherwise have noticed. Try sitting motionless and silent in a chosen area—inside or out—and becoming aware of what happens around you. What do you see, hear, or feel? Watch for unexpected signs: the stick in your path, the clouds suddenly parting overhead, a phone call at an unexpected moment, the sudden discovery of something you thought you'd lost. An awareness that life is currently mirror-smooth is another kind of omen in its own right, suggestion smooth sailing ahead.
I invite you to join me in celebrating the Omen Days. Today, Dec. 25, my life has been filled with family and joy (Christmas!) but also with challenges: there's a cold rain falling, several members have long travel ahead in returning home, and one is facing major health obstacles in the next weeks. But there's a lot of healing going on as well, and we've given each other a number of gifts, both tangible and otherwise. To me, these omens suggest January will have its ups and downs while being bound together by the strength of family. We'll see….
I'd love to hear about your own Omen Days. Feel free to post a reply here. I'll try to post updates and let you know how mine come out, too.
Last modified on