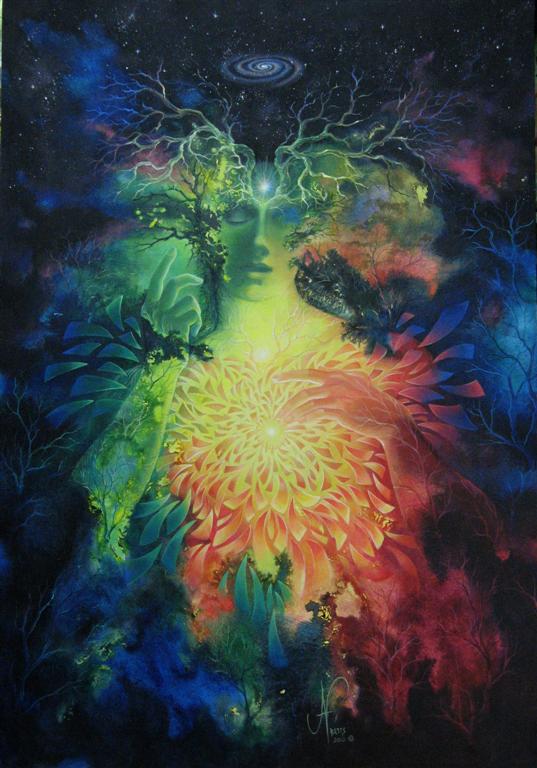 (Dissolving*Becoming by Jan Betts)
As promised, I'm beginning below the process of building a positive notion of the Divine, a constructive, systematic, theology. Of course, this is built on my own thoughts and views developed from my studies of science and the humanities, informed by the various theologies and narratives I have been exposed to. It is the output of that internal discussion and so I'm not constructing this as an argument, rather as something of a discursive story.
I presume your milage will vary, and well it should. I'm not writing this for you to agree with me (although you are welcome to), rather as an expression of my thoughts on the matter and as an example of one way to do this. We can debate forever, but at some point we need to make and here is my current product, ever subject to change. Frankly, you should do this for yourself, based on your own foundation. Nor do I claim the below is complete. I expect to be adding to it as time goes on and this is just the first layer. There are many issues with the Divine that need to be discussed but that won't happen in one blog post. For now I simply invite you to read, reflect, and if you wish, respond.
Last modified on